Mulherin Rigging and Cranes is located in QLD Australia with offices in Papua New Guinea. MRCA has the capacity to complete projects across multiple industries and work with various trades to deliver large and small scale projects domestically and internationally.

MRCA are renowned for delivering solutions to complex construction projects including multistorey buildings, timber structures over 400T, shopping centre construction, precast fabrication and installation and skylight installation (over 100T). MRCA have the skills and ability to deliver on the most complicated construction projects.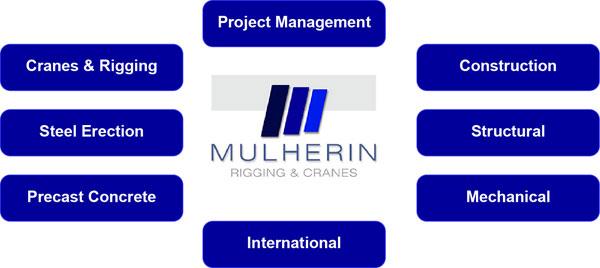 Other services

Innovation and invention
Innovative solutions in anything to do with lifting, shifting, erecting or dismantling.

A core think tank of personal from a broad range of trades able to find solutions for complex sites.